My name is Paul Culmsee and I have a special story to tell you that illustrates how PowerApps and Flow do much more than allow non-IT people to produce great solutions…
Meet Ashlee Culmsee. Apart from being my daughter, she presently works for Seven Sigma as a PowerApps and Flow designer while balancing her studies in Psychology. This was not always the case…
Ashlee won't mind me telling you this, but in high school she had a really rough time, suffering from anxiety and social phobia. This got better as she transitioned into university, but it meant that working a typical student job like in a cafe, or a shop assistant was never going to happen. This left Ash with limited employment options, and she got by with delivering junk mail. Not only did she totally hate it, she was paid a pittance for doing it.
Ashlee was not the only one who hated this job. It took the entire family to help her sort the kilos of junk mail that would arrive twice a week, as well as help her deliver it. I could see this was making her depressed, so we made a deal. In July 2017, I started teaching her PowerApps and Flow, paying her what she was getting from the mail delivery. For context, Ashlee had never shown interest in the world of IT, and had never coded before. She agreed to this deal, more driven by a need for money than anything else.
Being a biased dad, I always suspected that Ashlee had a mind for PowerApps and Flow because she was quite analytical, artistic and math was her favourite subject at school. In saying this however, even I underestimated her progress. To put it bluntly, her speed at picking up PowerApps and Flow was nothing short of phenomenal. Together we wrote "the universal audit app" – allowing people across different industries to perform various inspections/audits.
Two weeks into Ashlee's PowerApps and Flow journey, fate intervened. Audrie Gordon from Microsoft put out a tweet on August 7 2017, asking the PowerApps community to make a fidget spinner.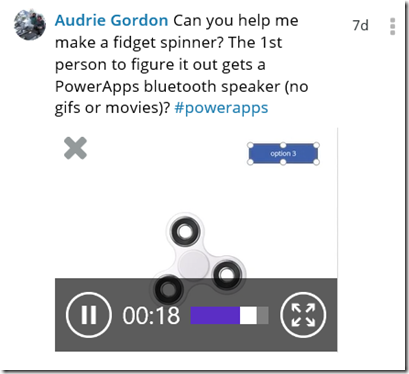 It was around 10pm my time (GMT+8) when I showed Audrie's tweet to Ashlee. I had no idea how to do it, but Ashlee did. Ninety minutes later, she had the base concept working and with a bit more polish, had a complete solution with authentic looking pink fidget spinner as shown below…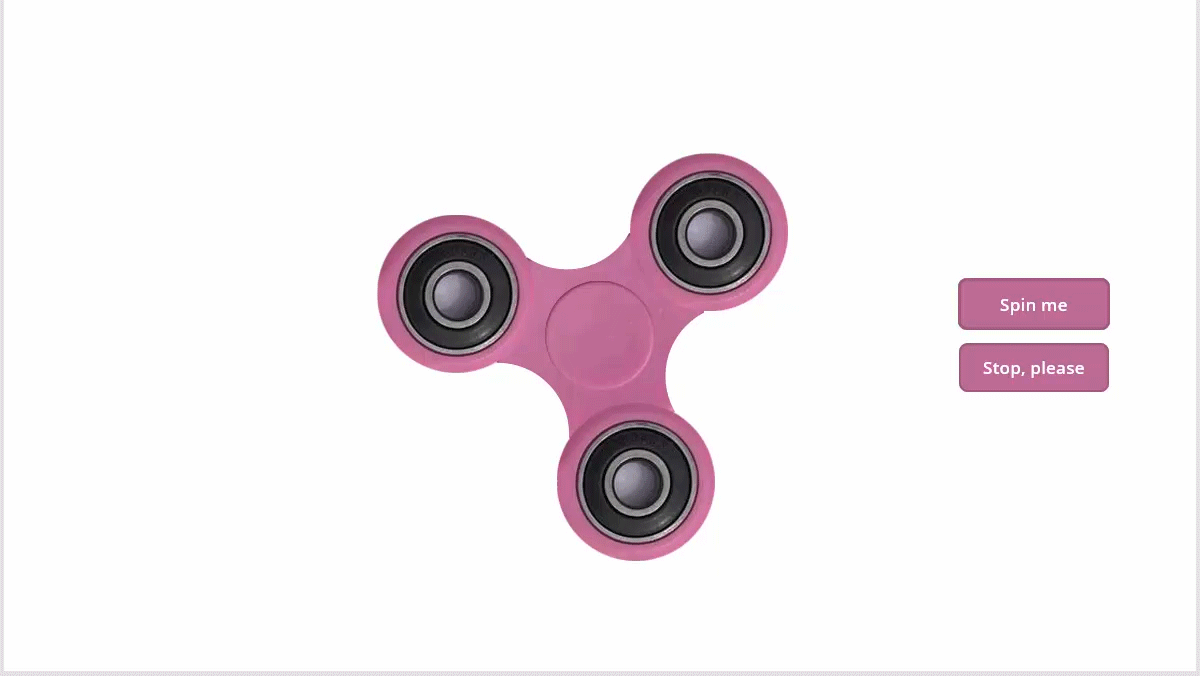 By this time it was close to 1am, so she tweeted her solution and went to bed. Next morning we were pleasantly surprised. She won the contest!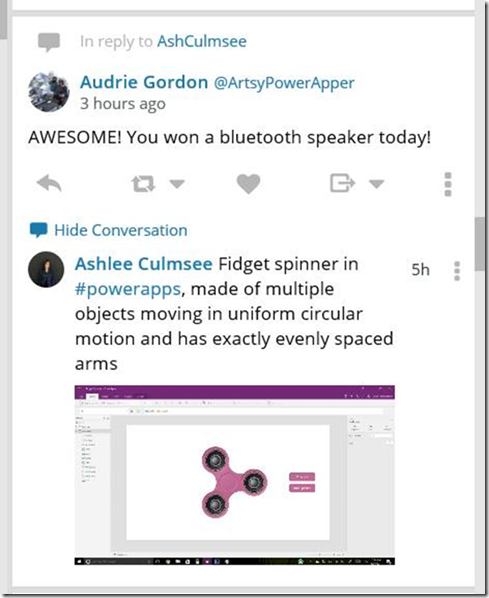 But that was not all. Among the job offers she received, offers to speak at user groups and requests for how she did it, Darshan Desai – Group Program Manager for PowerApps at that time – commented that not many in the PowerApps team could have come up with this solution. In a subsequent webinar that I was involved with, Darshan referred to me as "Ashlee's Dad", which has become a running joke to this day…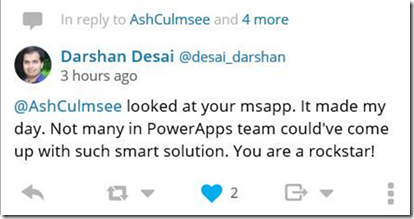 Around this time, I was scheduled to run some PowerApps/Flow hackathons in New Zealand. I asked Ashlee if she would be prepared to help me run these classes. She agreed to do so, and despite some trepidation at first, soon found herself really enjoying herself and gaining confidence. The photo below was a defining moment during this trip. Here was my daughter, who a few short months prior suffered from crippling anxiety, leading a workshop, teaching advanced PowerApps and Flow to a group of IT professionals.
I was very proud that day…
After we returned from this trip, Ashlee was hired by one of my clients as a PowerApps/Flow developer, and worked full-time during her university summer break. As well as PowerApps and Flow, she created solutions with PowerBI and SharePoint, using them with increasing sophistication. She also recorded a Youtube video about our audit app which resulted in her deploying it to companies all over the world.
As a parent I could see how much of a positive change this had on her. I suspect the hackathons and vacation work gave her a lens that allowed her to see that she was skilled, that those skills had value and therefore she had value. This is something that is easy to forget as you get older and more comfortable in your own skin. Teenagers do not have this frame of reference.
Around this time, I asked Ashlee how bad the anxiety problem was with other young people around her age. She said it was a real epidemic and many of her friends had similar struggles. We then spoke about whether we could help other struggling young people via the PowerApps/Flow hackathons. There are plenty of people who find IT intimidating or hard-core programming off-putting, and tools like PowerApps and Flow prove this is not the norm.
This led to us running the worlds first PowerApps/Flow youth hackathon. It took place in Microsoft's Perth office in early 2018. We swapped roles where Ashlee led the event from start to finish and I assisted. The event was a great success, with one 15 year old attendee enjoying it so much, he asked his school if could switch to IT-related subjects.
Ashlee started working with me more seriously on client projects too. These projects have become more complex as ambition grows and the platform proves itself. Fast forward to August 2018 and we co-presented a PowerApps session at the Digital Workplace Conference in Melbourne, showcasing some of our solutions. We also ran a sold out pre-conference hackathon along with John Liu. Most recently, we have branched out further, creating and delivering a 2 day "Skills of the Future" event for a University, combining PowerApps with problem solving techniques like Dialogue Mapping and Design Thinking.
As I reflect on this amazing journey, it strikes me that PowerApps and Flow are much more than great tools that deliver high value at low cost. Over a year has passed since Ashlee and I first made our deal. In that time, she has grown not only to be a world-class PowerApps and Flow developer, but grown as a person as well.
She is doing meaningful work, really enjoying it and is damn good at it. So thank you so much Microsoft for these "citizen developer" tools. They do much (much) more than build technical solutions.